Description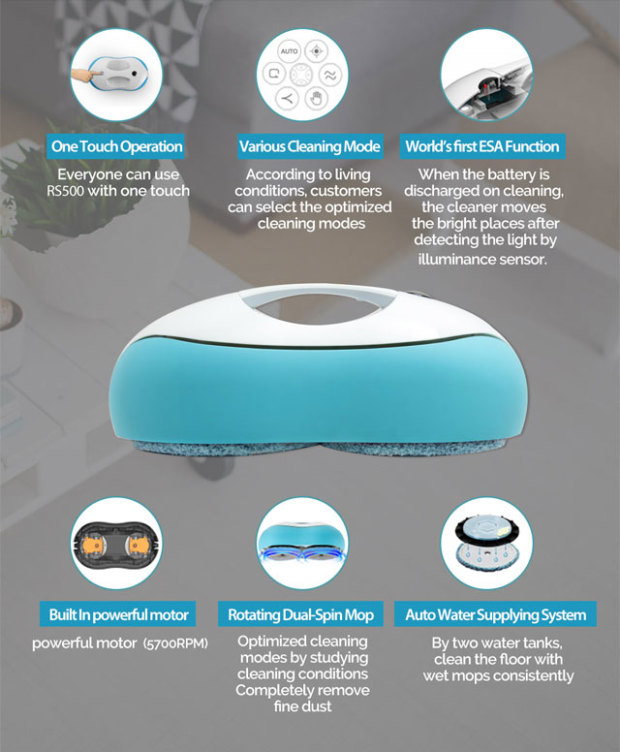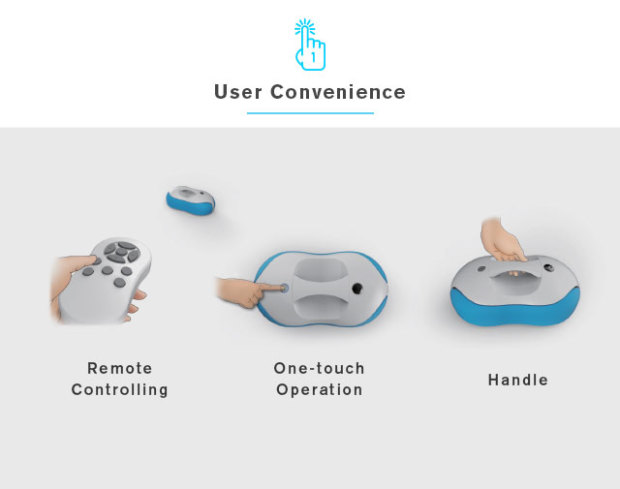 One Touch Operation for Ease of Use
Extremely easy to operate, simply at the touch of a button and a remote controller, this device is wireless, eliminating all the hassle and mess of tangling cables in the house.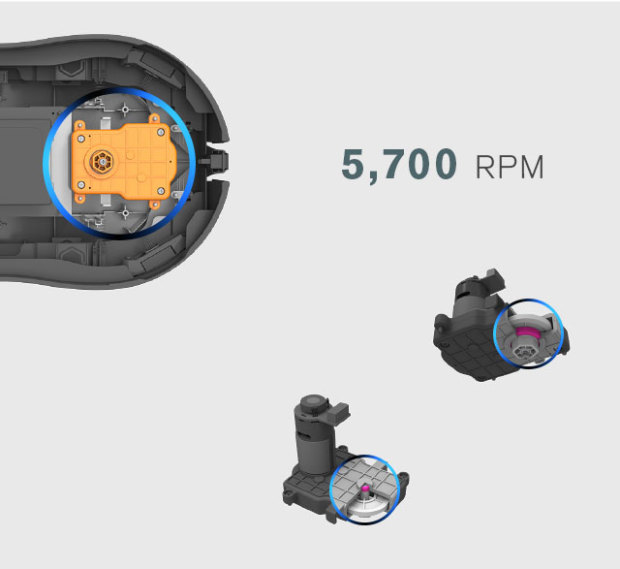 Powerful Dual-Spin Mop Cleaner
Featuring a powerful, built-in motor (5700RPM) and a unique, rotating, dual-spin mop, EVERYBOT is able to completely remove even the finest dust and leave your floors sparkling clean! Thanks to its compact design, EVERYBOT can easily reach areas of your home that you might overlook, like underneath beds and couches, where dust likes to nest.

Wet Mop Cleaning with an Auto Water Supply System
Packed with 2 water tanks and a convenient auto water supply system, EVERYBOT can easily clean your floor using the wet mops, thus saving you from the hassle of refilling the water tank every once in a while.

Patented Microfiber Mop
The soft, microfiber mops make cleaning scratch-free and ensure your precious hardwood floors stay perfectly safe from nasty marks.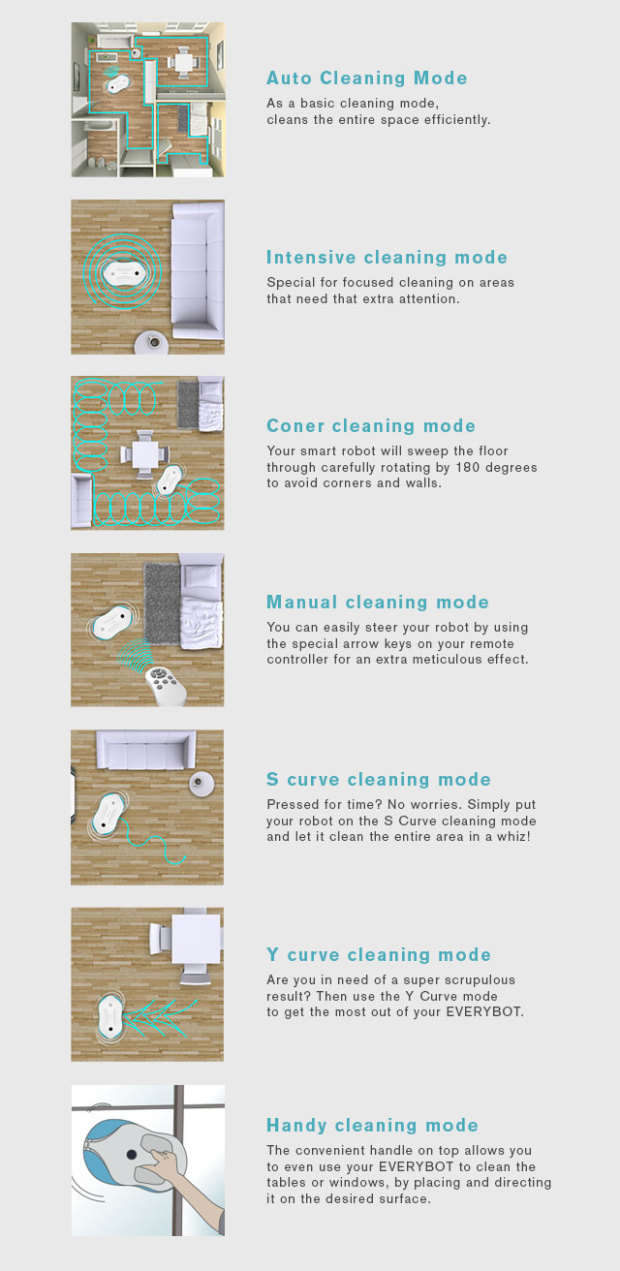 7 Cleaning Modes for Different Floor Conditions
EVERYBOT RS500 allows you to select the cleaning mode that you prefer so you can optimize your cleaning experience. Choose among 7 different modes.

Handy Cleaning Mode
Users can clean directly to hold the handle of the main unit, so its good to clean desks, tables, glass floors and glass windows, all of which are difficult to clean.
We Accept
Your payment information is processed securely. We do not store credit card details nor have access to your credit card information.